Just Few Steps before you get it done.
1

How to find the item you want?

(1)Through Homepage Banners: You can access to all activities & sales that is happening.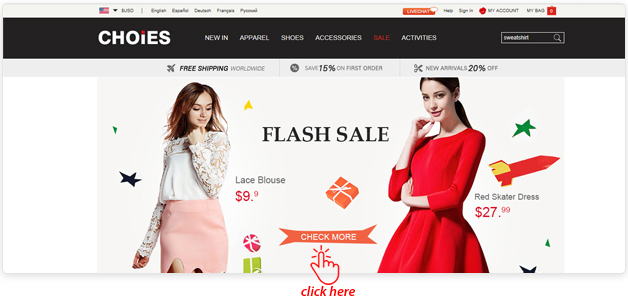 (2) By Navigation: Get into the specific Catalog of the item you want.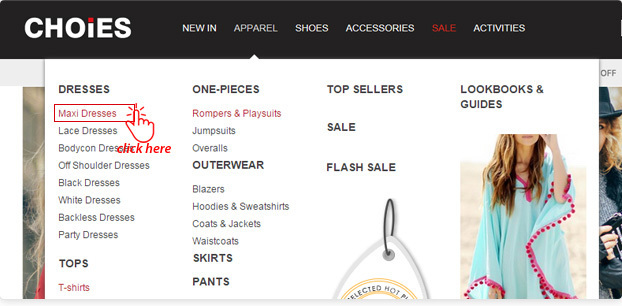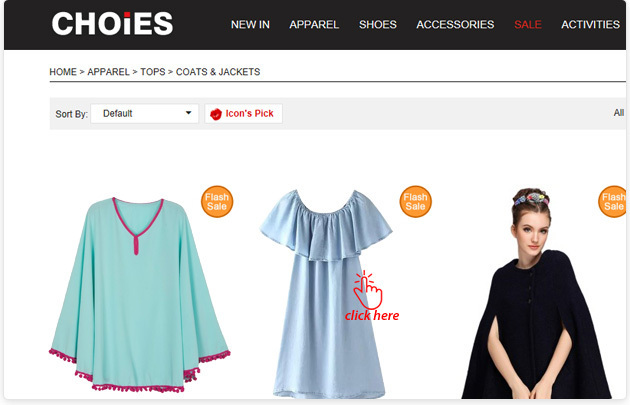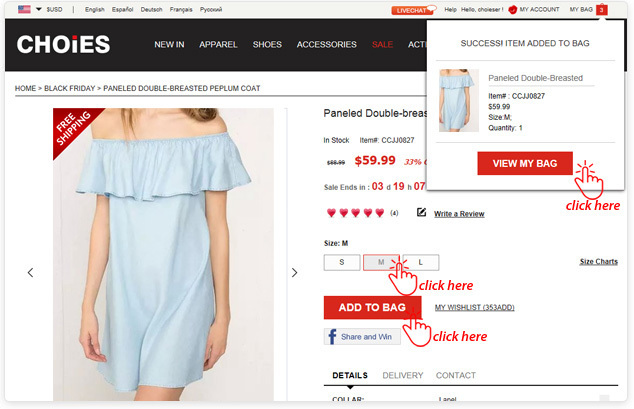 2

View and edit your shopping bag.

(1) Placing an available item in your shopping bag does not reserve that item. Available inventory is only assigned to your order after you
click Place your order and receive an e-mail confirmation that we've received your order.

You can modify an item in your Shopping Bag:

To change the quantity or the size, click "Change Details" and enter a number in the Quantity box and select a size in the drop down Size
menu, then click Update.

To remove an item from your Shopping Bag, click "Delete" button next to the thumbnail.

To wait until another day to buy some of the items in your Shopping Bag, click "Save for Later". This will move the item to your Saved for
Later list located below the Shopping Bag. Click Add to Cart next to an item when you are ready to purchase it.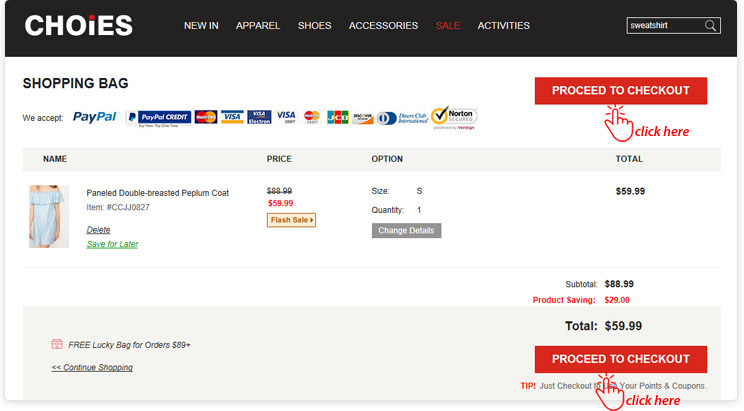 (2) Sign in to your account or create a new account if this is your first order.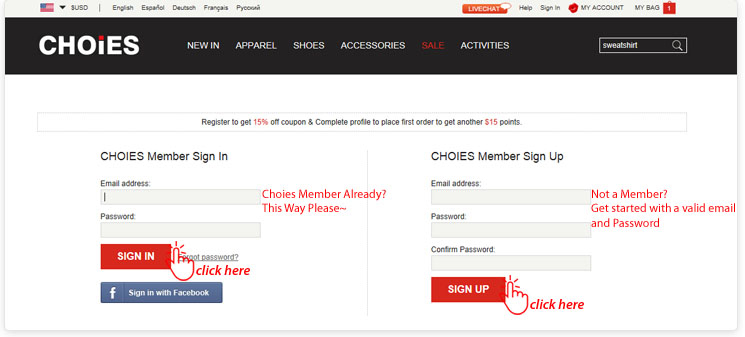 (3) Enter a shipping address, choose a shipping method.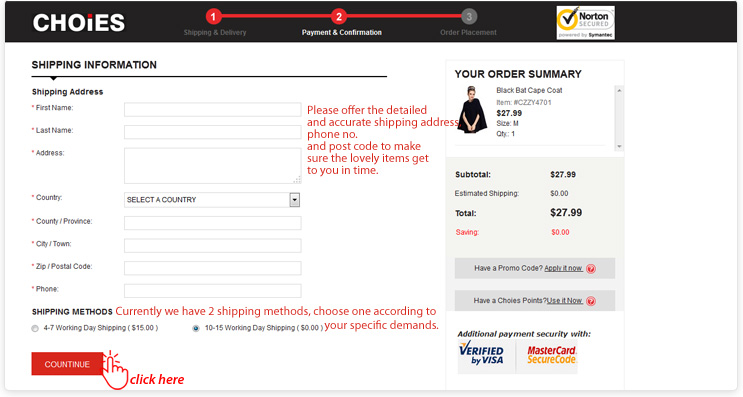 (4) Choose your payment information.Review your order details. Be sure you've applied any Coupon codes you want to use on your order.
Click PROCEED TO CHECKOUT your order if you choose credit card payment method.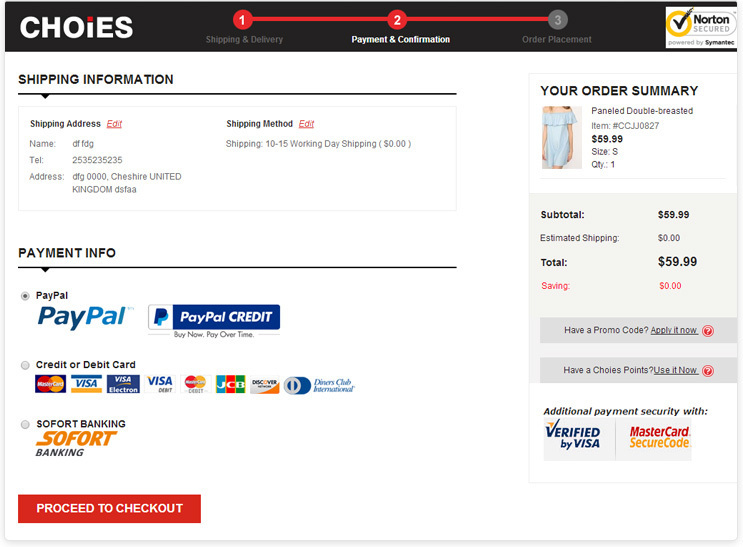 3

Complete your payment with credit card.

If you choose credit card payment and click "PROCEED TO CHECKOUT", please fill all the details in Credit Card Payment section on
this page and verify your billing address at first. We currently accept VISA, MasterCard, VISA Electron, Debit VISA, Debit MasterCard.
Please note that expiration date is on the front side of your card and CVV2 Code or security code is on the back side of your card.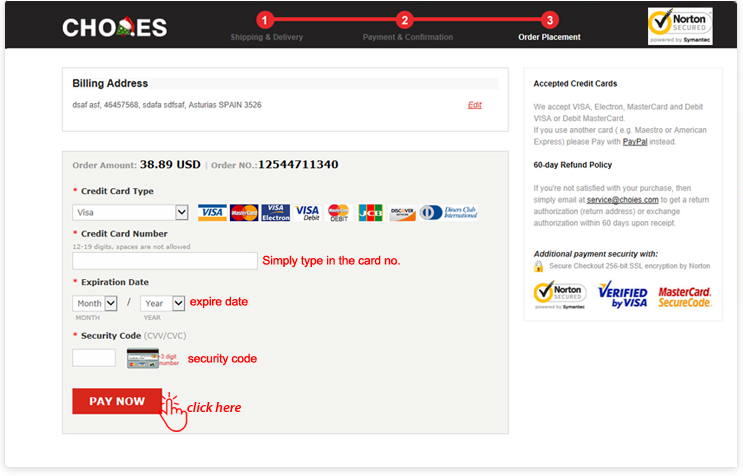 4

View your order details.

If you successfully complete your payment, you will be directed to payment success confirmation page.
Click Order Number to view more details.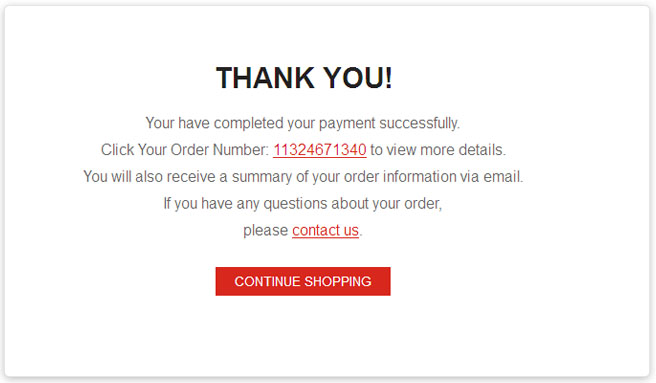 Tips: If your payment fails, you could turn to your account and find your recent order details to
try to complete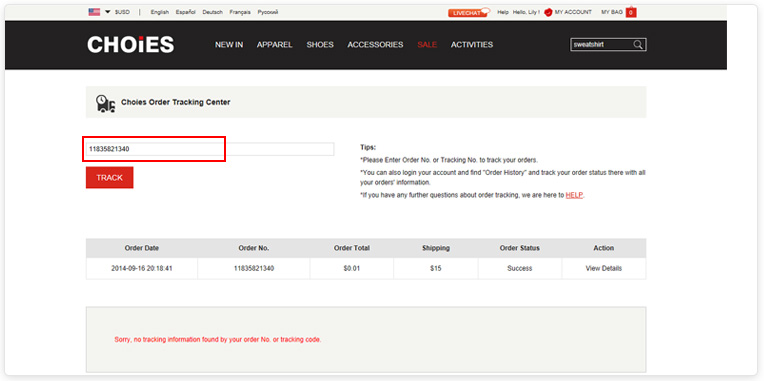 Tips: Check out your order confirmation emails in your email

After you choose your payment method and click "PROCEED TO CHECKOUT", your order has been created and you will receive a
confirmation email from us. If you haven't received it, please check out your Spam email box and add service@choies.com to your
email list.